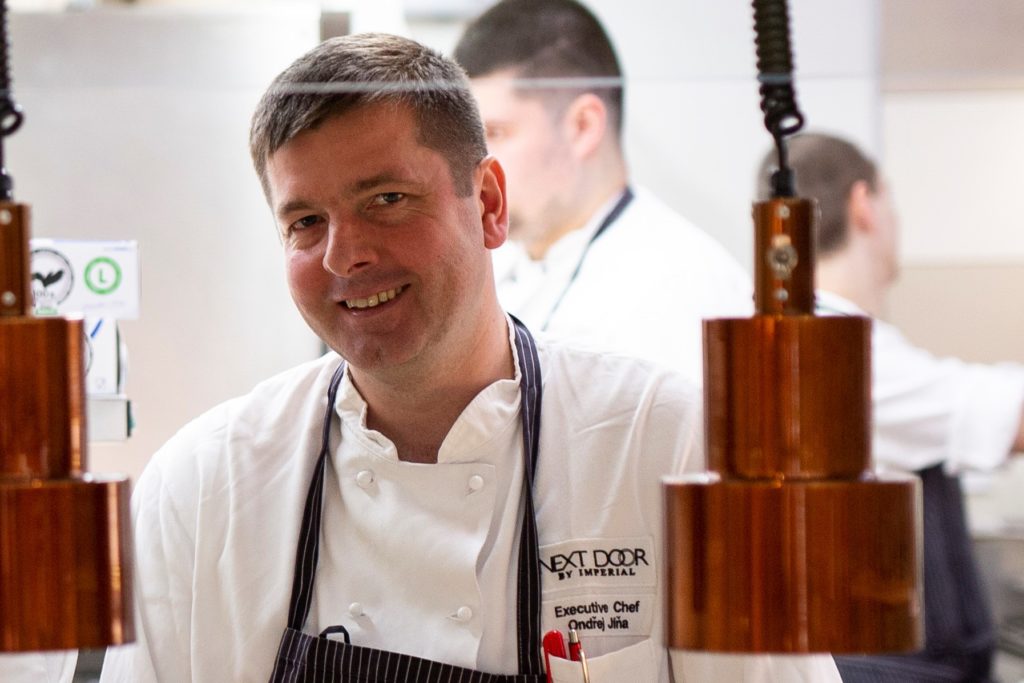 Chef with taste

Ondrej Jina is unique among Prague chefs as he has the taste.
Like musical artists with absolute hearing, he can combine seemingly uncombinable,
and the result will often surprise with the uniqueness.
He started in the legendary Cafe Savoy and after years of practice in Germany, he participated in the opening of the Divinis restaurant, which was awarded the first BIB Gourmand by Michelin in the following year.
In the years 2011-2016, he enjoyed success in the restaurant Tribeca Romanshorn in Switzerland, which belonged to Zdenek Pohlreich's portfoliol and since 2016 equally successfully leads Czech bistro Next Door by Imperial.